A new kind of predator lives in the concrete jungle of modern cities. It is light and fast, it hunts in small groups or alone. The main weapons are speed and maneuverability. It dodges cars like bullets, it dodges the buses, other cyclists look as if they are standing still. It is the fastest urban animal in the world.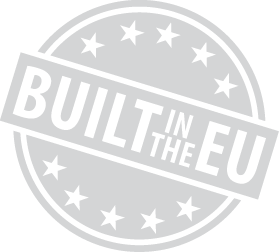 Cheetah Bikes, direct from producer to consumer. All middlemen out, so super prices for the quality that is delivered and a 2 year warranty! That's what it's about.
Check out our best-sellers:
Did the news from Cheetah pass you by and you didn't even realize there was news? Don't be caught off guard.
Subscribe to our newsletter and don't miss a spot: get offers we have for you and your city bike.
Insert your mail-address here
Cheetah Bikes
Maria Slaetsstraat 16
6132 CR Sittard
The Netherlands
Tel: 00-31-6-244-265-40
Chambre of Commerce: 34313208
VAT: NL001835650B69
info@cheetahbikes.com